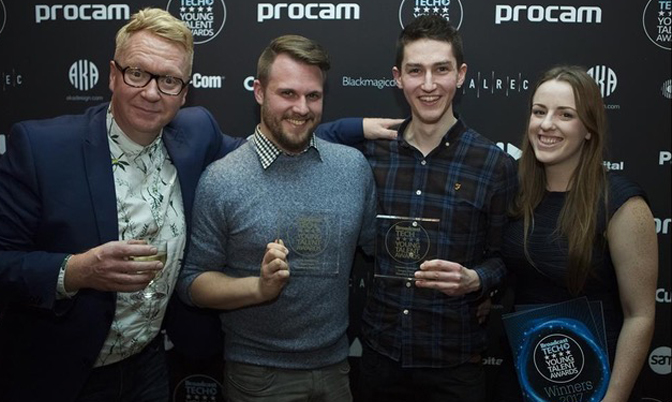 Strawberry Blond win two Broadcast TECH Awards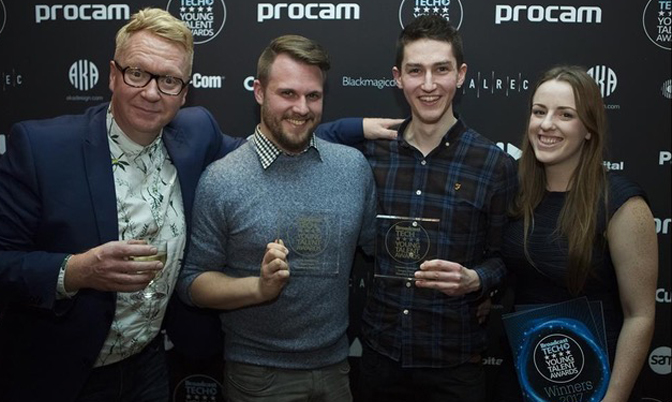 Two stars of the Strawberry Blond team picked up a prestigious Broadcast TECH Young Talent Awards this month.
Myke Dunn won the Audio Post Production Award, and Fergus Thom was victorious for Camera Operator.
The awards honour outstanding individuals under 30 years old working in television production, post-production and technology.
At a gala ceremony in London's Ham Yard Hotel, Fergus and Myke joined the celebrations alongside the other achievers.
Our CEO, Steve, had this to say about our two worthy winners :
"Myke is an absolute sound genius.  I can't think of anyone I've ever worked with who is as multi-skilled".
"Fergus has proven himself on live OBs, short films and promo work.  There isn't anything he can't turn his hand to".
Jake Bickerton, Editor at Broadcast TECH commented that "each of their stories details a career that any of us would be immensely proud of".
He went on to say, "But the truly astonishing thing about each of these stories is they involve people who are still very early in their careers".
Needless to say we're all incredibly proud of Myke and Fergus – it's a truly awesome achievement.