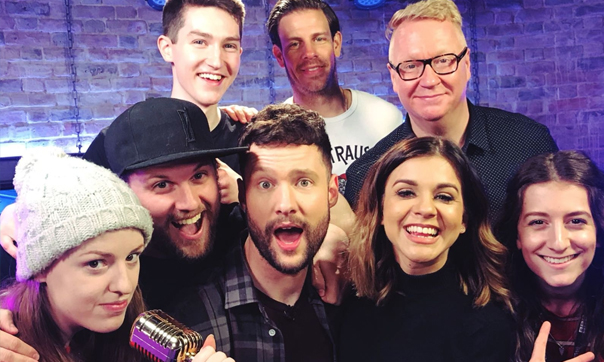 CBBC's The Playlist Recommission – Weekly Music Show
Strawberry Blond TV have secured a second series of their hit show, "The Playlist", the only regular weekly music show on British television.
The new order takes the total number of episodes to 87.
The series will premiere on iPlayer, and then on CBBC on Saturday mornings. 
Additional content is being specifically produced for the network's YouTube channel, website and social media platforms.
"The Playlist" features a celebrity hosts sharing their own favourite Playlist tracks each week, alongside unique challenge-based games involving both stars and their fans. 
Series 1 featured pop and social media stars including Anne Marie, Craig David, The Vamps and Dan TDM.
Steve Wynne, Executive Producer at Strawberry Blond : "I love that we are trailblazing for CBBC.  Our audience love music, and demand content across all platforms and we know one size does not fit all".
Steve added "It's great to feature music guests doing things our audience have never seen them do before as we continue to attract the older CBBC audience and indeed draw viewers back to the channel through our collaboration with BBC Radio 1.  It's a perfect combination of music and entertainment for a digital audience".
The show was commissioned by Cheryl Taylor and Hugh Lawton at CBBC. 
Catch Episode 1 of Series 2 on BBC iPlayer – Click Here