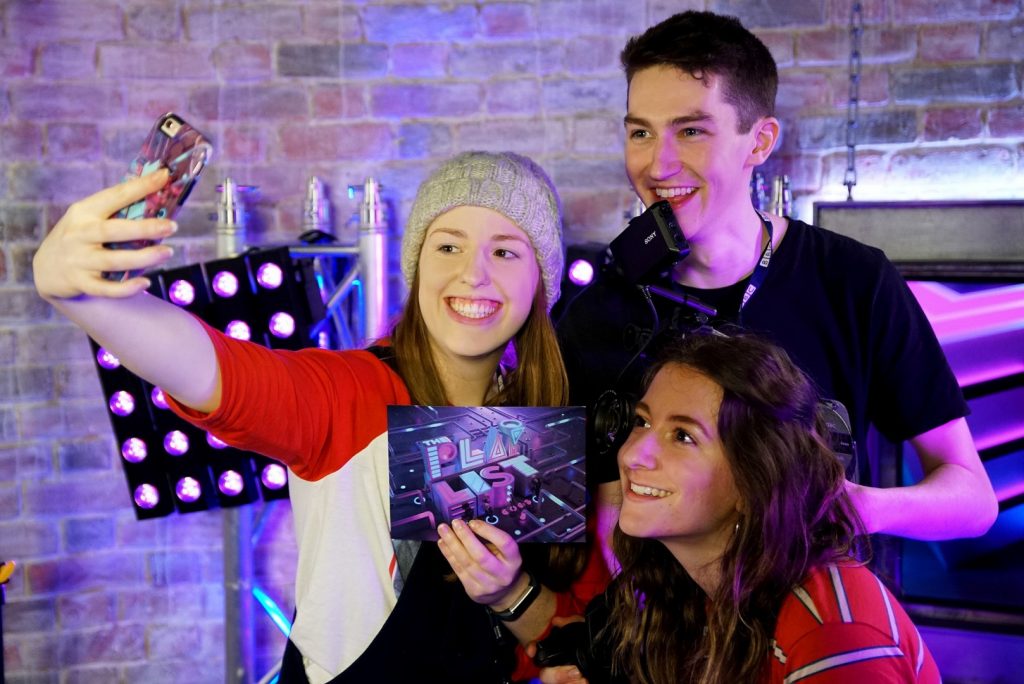 Our team "Under the Spotlight"
Three of the SB team have been featured in the esteemed Royal Conservatoire of Scotland publication.  Here's what they had to say about Hannah, Fergus and Alison.
Studying at the Royal Conservatoire of Scotland is an experience like no other, developing friendships and networks that last a lifetime. Digital Film and Television alumni Hannah Smith (2014), Fergus Thom (2015) and Alison Still (2017) spent time working together during their studies and have been reunited in London, where they produce CBBC show The Playlist. Mark Good finds out more.