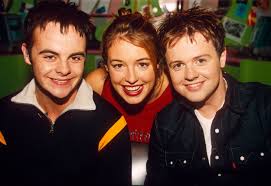 Strawberry Sundays: Spotlight on CEO Steve Wynne
He's a Dad both in and out of work, the CEO and he even has Wonky Donky sitting on his desk… For our first Strawberry Sunday we caught up with Big Boss Steve to chat all things TV, Snapchat and his little Strawberry family!
Hey Steve! So, the voice of Chums, Hannah Montana and now a whole team of Strawberries. Tell us your story!
I've been lucky!  This year I will have been working in TV for 25 years.  I've been super fortunate to run production at the big American studios like Disney and Warner Bros, I've worked for UK broadcasters like ITV, Auntie Beeb and Sky – and now I'm running my own indie.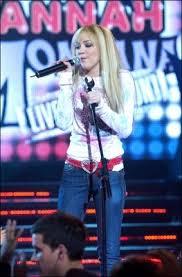 Along the way, I've been part of some incredible teams making series with all sorts of people such as Ant and Dec, Miley Cyrus, and now a whole new generation of talent.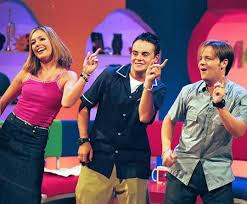 You started young… and now with Strawberry Blond you've entered the new digital age. Why is it so important that SBTV isn't just TV?
Our audiences no longer consume just TV – they haven't for years and everyone is playing catch-up.  Literally. Great content is great content no matter where it ends up.  On a phone being streamed from an SVOD service you've never heard of, on a laptop from a 19 year old's channel who has better "ratings" than Channel 4, something shared from a social media site.
It doesn't need to have had a linear, traditional outlet. Digital is such an old word.  It means nothing in 2019.  We produce content.  End of.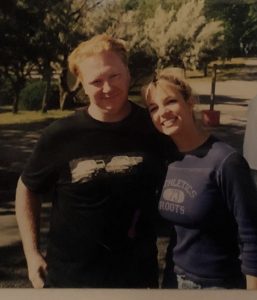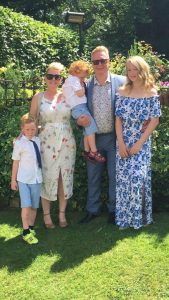 Would you say you were 'down with the kids'? Do you have a snapchat account? (Can you use it?!)
I honestly think I am.  I know what's trending, I know a lot of influencers personally, I even have my own podcast.  But every time I walk into SB HQ I am reminded that I'm the uncoolest and oldest member of the team.  I obviously have a Snapchat account because I am a Shoreditch hipster – but watching me navigate it is painful.
Strawberry Blond is almost 2 years old and it's been quite a journey for such a young company. Tell us everything!
We opened our doors in April 2017 and within the space of a year, established the UK's only weekly music show (Fridays on iPlayer and Saturdays, CBBC) and were nominated for a BAFTA for Best Independent Production Company of the Year, won two Broadcast Tech Awards and a Venice TV Award for The Playlist.  This year, we've celebrated Mickey's 90th Birthday at a Disneyland Paris Special, made the nation laugh over Christmas with Dave's Advent Calendar (UKTV) and met my heroes, The 1975 for our BBC Music Live Lounge Series (BBC Four).  It's been incredible and I am blessed with the best people to work with.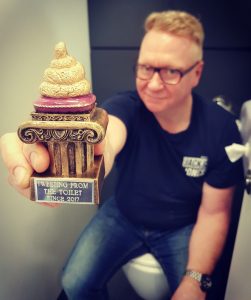 SB is like a little family! How important is a team structure when building a company?
There's nothing else more important.  All I have is the team.  Without them, I'm nothing,  And being a family is key.  I treat them the same way I treat my children.  THEY ARE ALWAYS IN TROUBLE.
Who is who in your SB family? (You're surely Dad…?)
Yes, I suppose I am!  And my wife who works for another indie, is often considered the surrogate Mum.  Hannah rules the roost with her steely Scottish chutzpah and ensures everything works brilliantly, Tom is the Uncle in the corner with an outrageous laugh, Myke is the brother from another Mother, Alison is the older sister who does everything with a smile, Emily is our softly spoken Canadian baby of the family, and we have two cousins Scott and Jake who we don't let out of the dark except on special occasions.
How do you find the best behind-camera talent?
A bit of luck, a lot of personality, and a decent dose of passion.  We pride ourselves at SB at employing talent who have huge untapped potential.  I meet everyone that works for us, we chat about everything but work because if I'm going to spend the best part of my day with someone, I want to like them!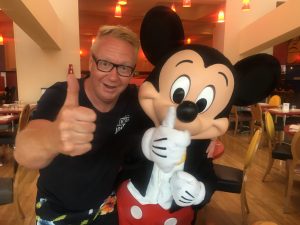 Our teams don't have the blinkers that I have – they are not phased by anything.  We are therefore able to do a lot in a short space of time with what look like limited resources.  We're unlike any other indie.
You're also fairly talented yourself… a CEO… an Exec.. a Director… a man with many hats to hide that Strawberry Blond hair! Which hat is your preference to wear?
I look terrible in a hat.  I am at my best when helping shape ideas and creative.  I direct one of our weekly shows and enjoy getting the best out of our talent and guests – usually by making them laugh.
Beyond the telly land, you're quite the party planner. Give us your tips on how to be 
the hostess with the mostess!
EVERY PARTY NEEDS TO BE PRODUCED.  You can't just have a few warm beers, the odd bottle of wine and hope for the best.  Theme it, make it feel special, unique – a surprise, something your guests didn't expect.  Make sure you have enough ice, serve food at the start AND at the end of the evening.  Ensure your Playlist is sorted for different points of the night, and always ensure no-one's glass is empty.
 And finally…
Career Highlight so far?  I used to say SMTV which was just an incredible experience, but the BAFTA nomination in SB's first year was something special.
Last email sent? Setting up a yoga class for the team.
Next holiday destination? Soho Farmhouse next week (just for a night), and France this summer
Pineapple on Pizza?  NO.  Fruit never goes with savoury.  EVER.
Must watch film/TV/online?  I loved The Favourite, Vice and American Animals for the BAFTA noms this year, I'm currently watching GOT for the first time and loving it, re-watching Seinfeld AGAIN, I really loved Sex Education (so much so I emailed the Producers to tell them), Call My Agent (Dix pour cent), Russian Doll, The Crown and thought Bandersnatch was so clever.
Favourite tube line? Jubilee.  It's quick, clean and takes you through all the different slices of London.  But the interchange at Green Park to Piccadilly seems to be about 11 miles long.
End game? Do what I'm doing now until I retire.  In 9 years.
Social handles: Insta: @wynnesteve // Snapchat: @notsure