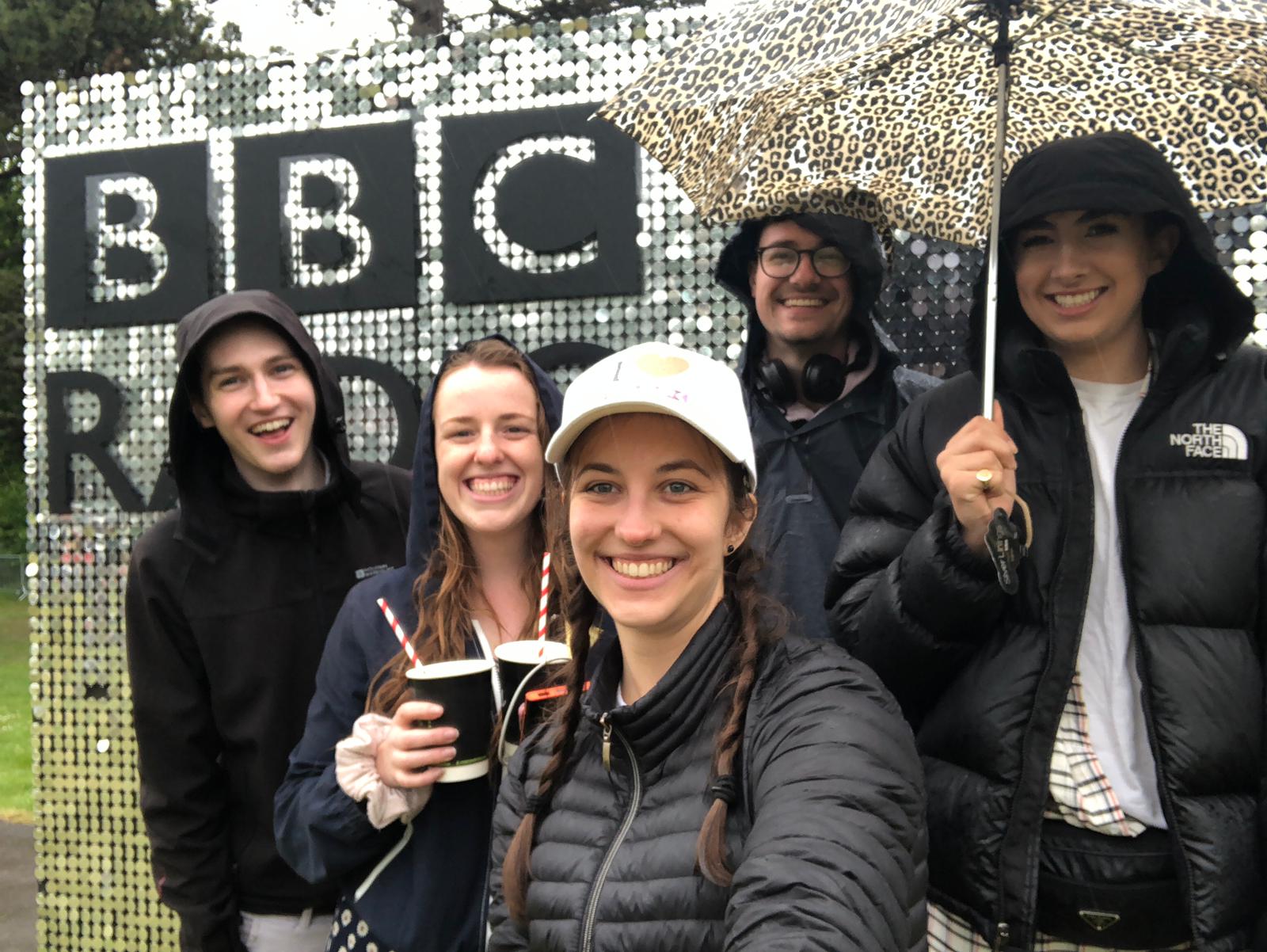 Strawberry Blond Outings – BBC Radio 1's Big Weekend
Is it on, or off, off, or on? We've had an emotional rollercoaster as, with the pressing issues of COVID-19, Radio 1's Big Weekend was cancelled, and then re-announced as a virtual festival. The very first of its kind, it'll feature performances from Rita Ora, Anne-Marie, Biffy Clyro, Sam Smith; over 100 artists performing live sets remotely. And it'll all be from the comfort of both your, and the star's living rooms.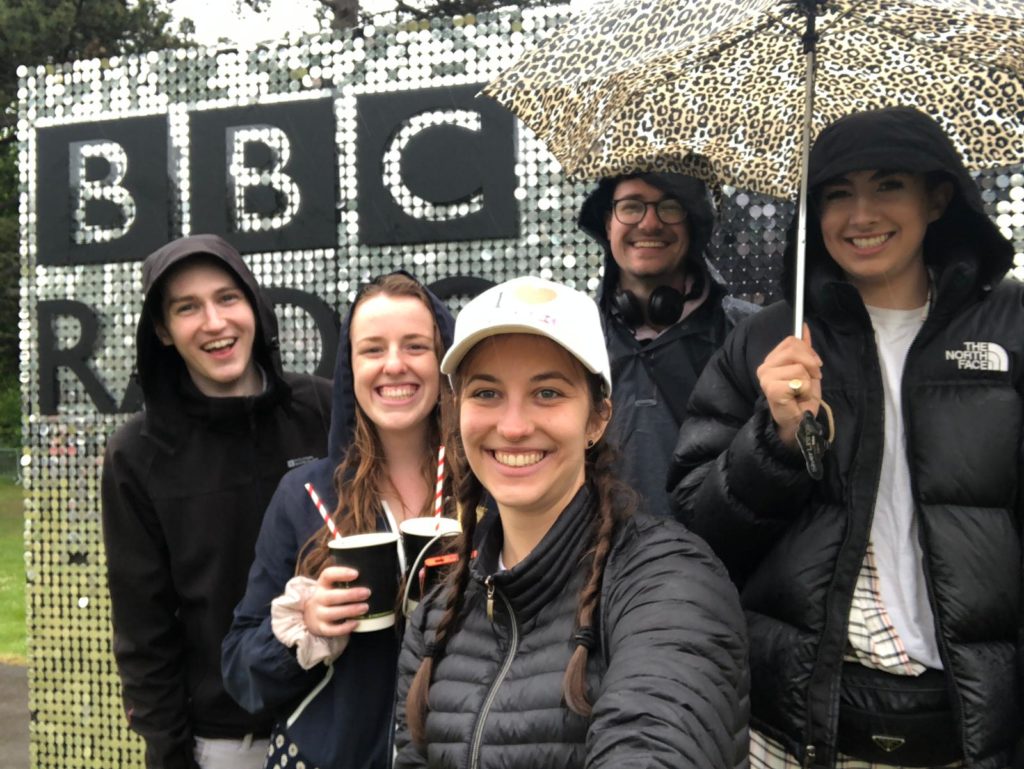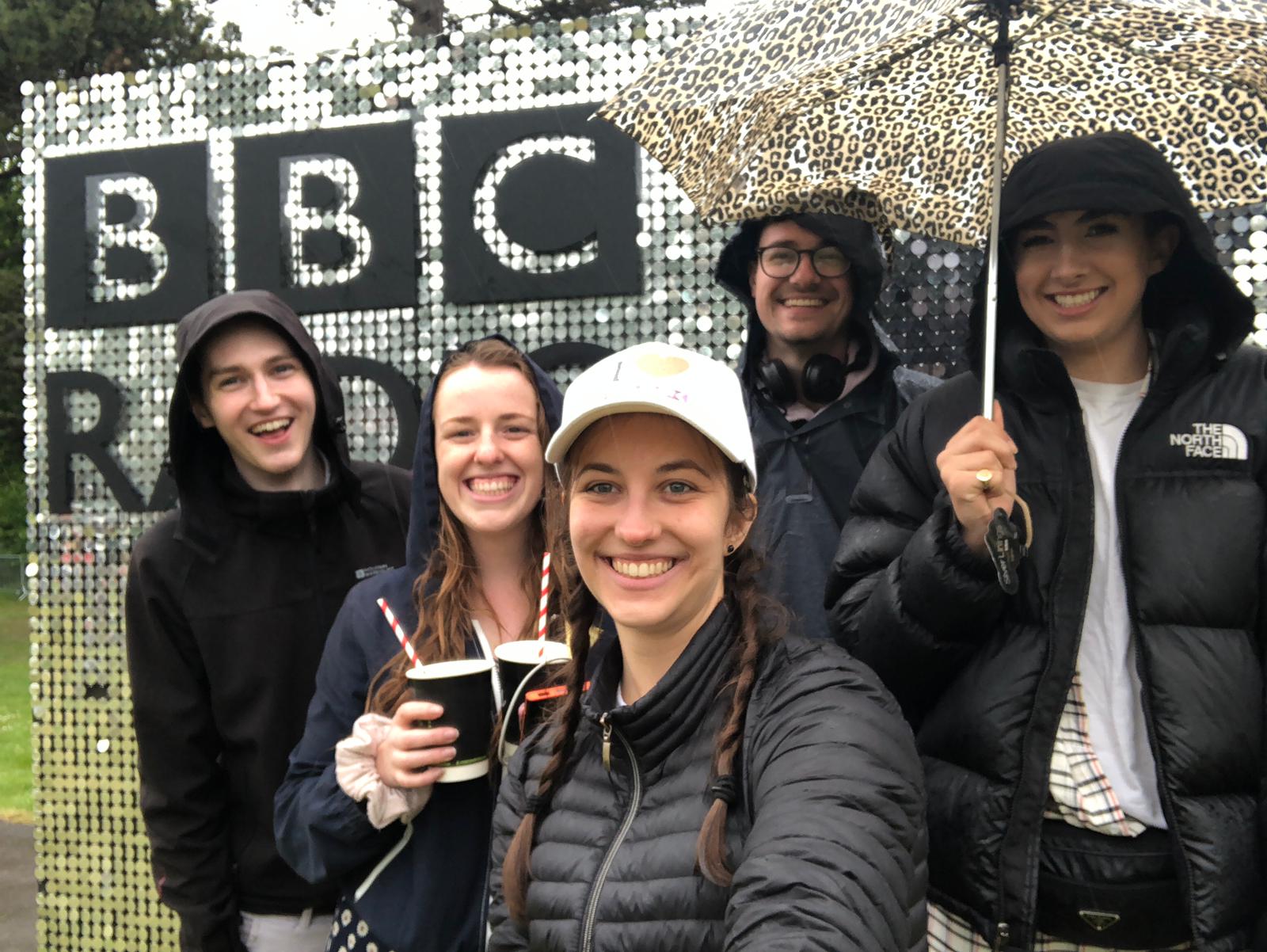 This backwards and forwards motion (are you feeling seasick yet?) brought back fond memories of when the Strawberry Blond team got to go to this iconic festival in Middlesbrough, North Yorkshire in 2019. The days when we could leave the house meant fun, frolics and, of course, festivals.
We set off for Stewarts Park with a spring in our step and sunglasses over our eyes and, in true British style, we had to pack for all weathers; crop tops to cagoules, wellies to sandals, we had it all. And we needed to; you can never tell when the heavens might open, and we certainly didn't want to get washed away!
With a (semi) restful nights' sleep we were ready to dive 'Behind the Scenes' of this star-studded festival. So our team were tasked with the incredibly important job of hunting down unsuspecting celebrities to coerce them into listening to heavy metal music in our favourite Playlist game 'Say What'. Greg James, Michael Rice, Cel Spellman and HRVY all got the joys of The Playlist's Favourite Track! We even managed to rope Pop News Prince Dev in to report on all of the Festival Fancies. AND Lewys Ball got to catch up with Brit Award Winner Tom Walker to hear his Guide to Fitting in at Festivals. We're sure this featured a bucket hat and a Thiago Silva top as well as a map… These festivals are hard to navigate…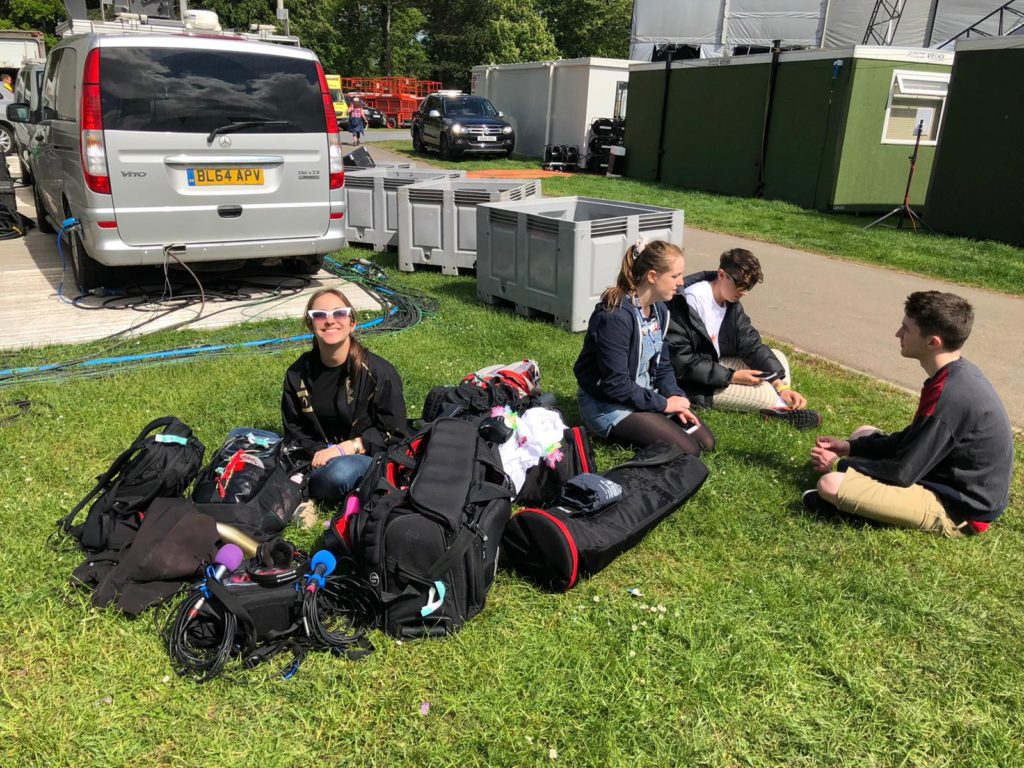 Reflecting on the incredible acts that we'd seen, the celebrities that we'd met backstage, the yummy festival food that we'd eaten, we were sad to leave the glitz and glamour of a damp Northern field behind… Our highlight? Seeing Greg James fangirl over Perrie Edward's dog Hatchie. Can we pack any more famous names into one sentence?
With those sweet memories of feeling wet and cold, and not getting as much sleep as we would like, we cannot wait to have the same experience from our own homes instead! So, get your bum bags, set up that tent because, well, it's festival season. Right?