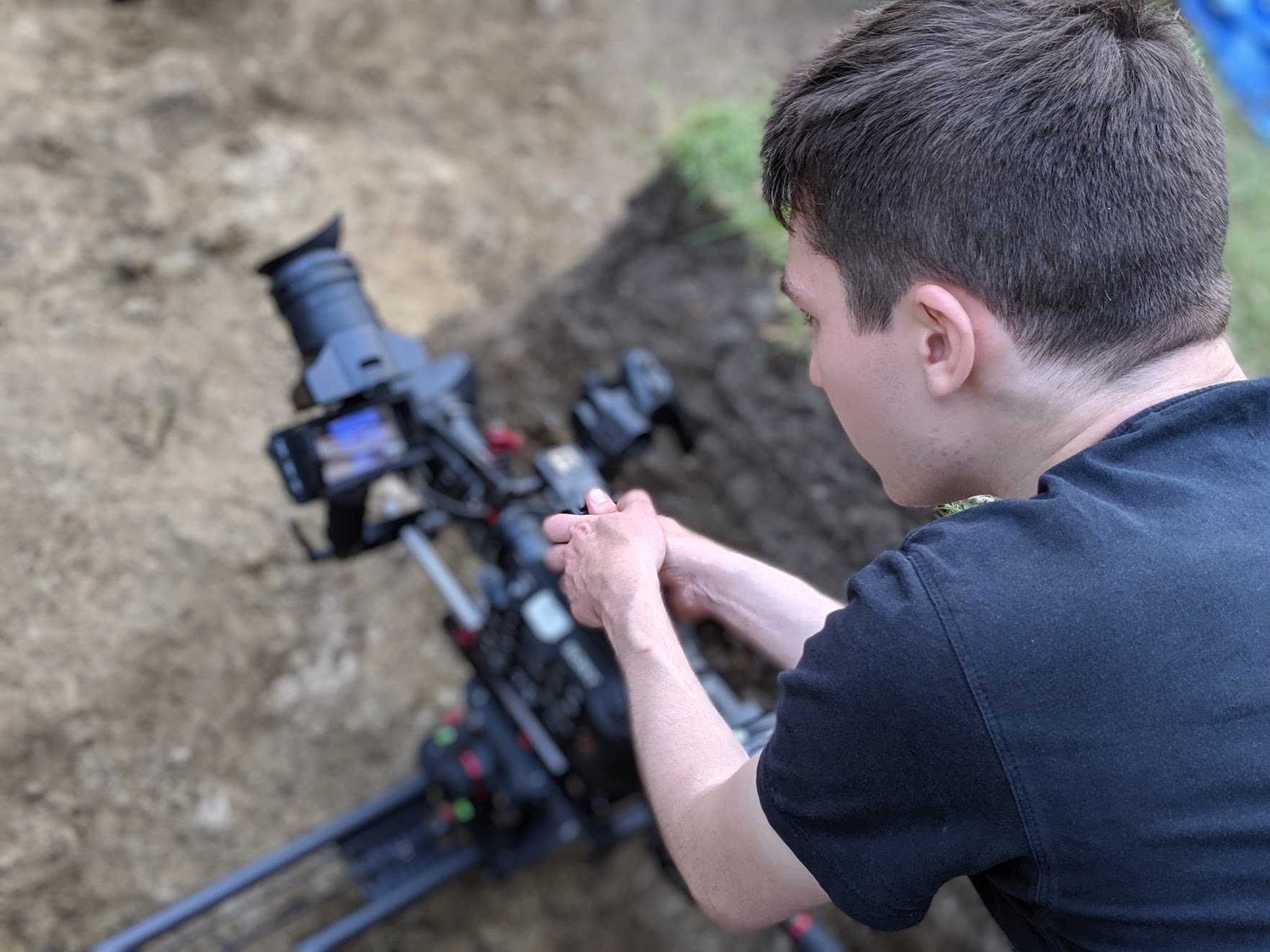 Embracing A.I. as more than just robotics
Looking at the past 40 years, it's been incredible to see how the way that we make TV and film has changed, and innovation in television technology doesn't seem to be slowing down. In a rapidly changing landscape with digitalisation on the rise and consumer expectations and usage habits constantly adapting, it can be difficult to keep ahead of the curve. Digitalisation has been changing the ways that we see content production, distribution and recommendation functionalities. And in a post-COVID-19 world, these developments are becoming more and more important to keep production companies in a position where they can still function. These developments in AI could make producing film and TV much more efficient and effective.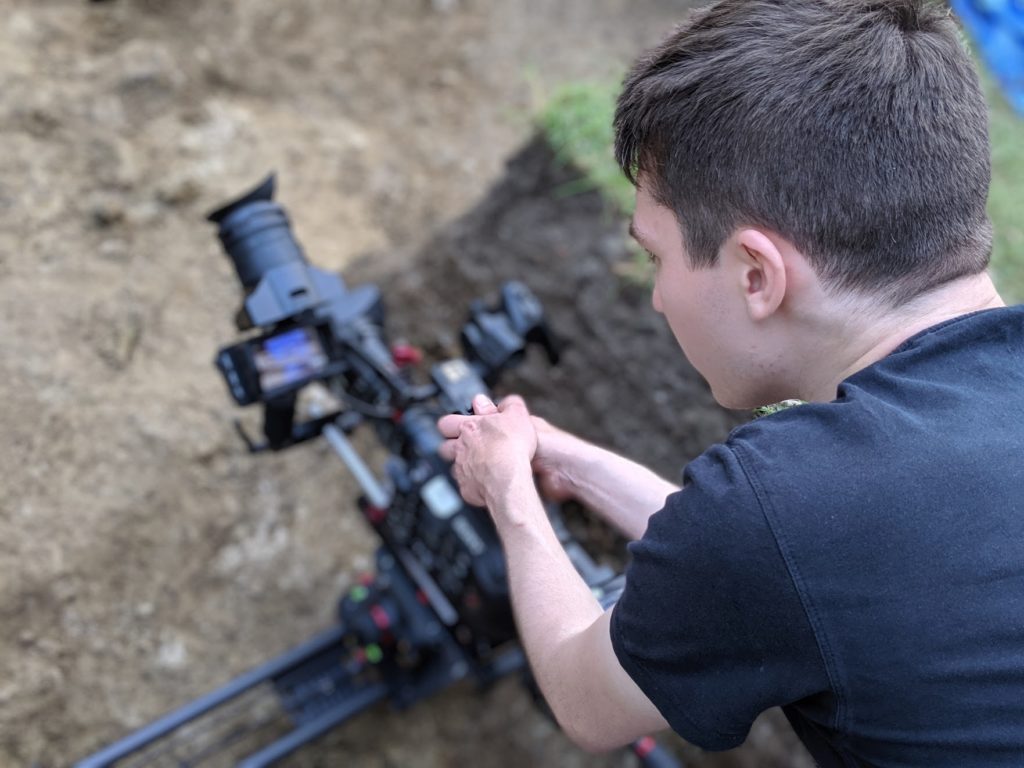 In the race to stay relevant, production companies have begun to look towards 'virtual production', a method which involves shooting film or TV within an environment generated by a video game engine. Filmmakers are able to plan their show in a digital environment before having to step onto a physical set, making alterations to lensing, set dimensions, asset placement and camera movements as they go. It uses a combination of virtual and augmented reality, and, using game engines, filmmakers can create scenes across physical and digital worlds seamlessly. This will allow production teams to control their own environments, creating different locations and times of day through technology; all without actually having to travel. You thought your Zoom backgrounds were innovative – imagine these as real time AND location based which you can use in an actual shoot.
This technology will allow film and TV makers to see the world that they have created in real time, reacting to changes and new perspectives as they go. It allows experimentation to happen in advance and changes to camera angles and lighting can happen remotely, with nuanced changes taking place through a VR headset or on a viewable live screen. With an ability to control aspects of filming such as lighting, camera positions and lenses remotely, fewer crew will be needed on set. Using breakthroughs in camera tracking and movement and high resolution LED screens, actors will be able to be interposed or motion-captured into scenes in real time, whilst still maintaining social distancing, allowing production to happen in accordance to government guidelines.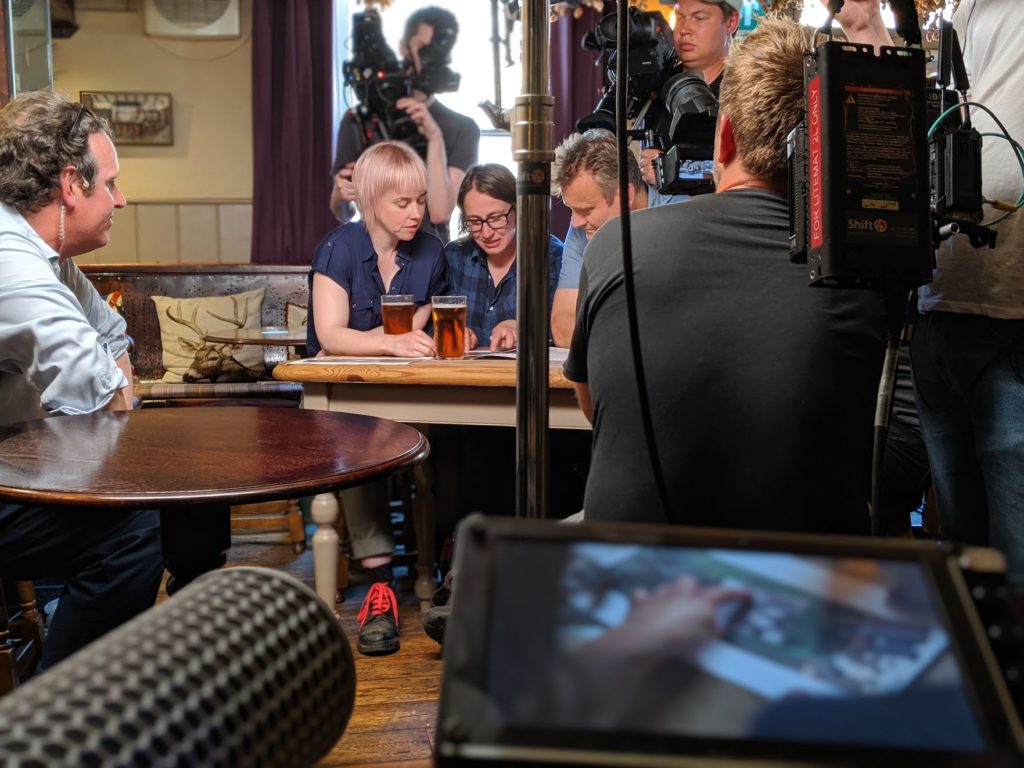 In saying this, these are not ultimately new technologies as the system has been used across blockbuster films including The Fellowship of the Ring and Avatar. However, it is now becoming a more feasible option for mainstream production. As development progresses, virtual production is likely to be accessible across a variety of projects, rather than those currently in the works at studio level. It is anticipated that, once the correct training is in place, these advancements will be able to save money in the future.  And, as Virtual Production is becoming more mainstream, there will be an uptake in education and understanding for those involved. It will not require a complete unlearning of previous skills; rather developing what they already know and applying it to a different setting.
Now seems like a pretty good time to embrace technological advancements in AI; change in these sectors should always be seen as a positive. And, instead of looking at these as 'robots attempting to take our jobs' (wow, I miss I, Robot), we should be taking the time to understand how they can help us to navigate a new-age of film and TV production.
Sources
https://www.mobileappdaily.com/future-of-ai-and-impact-on-tv-industry
https://www.gulftoday.ae/opinion/2020/01/06/the-emergence-of-ai-video-on-demand-and-the-future-of-tv-and-video-in-the-era-of-ai-journalism
https://www.seenit.co.uk/the-future-of-tv-technology/
https://www2.deloitte.com/global/en/pages/technology-media-and-telecommunications/articles/gx-future-of-tv-video.html
https://deadline.com/2020/05/gaming-tech-harnessed-post-coronavirus-film-tv-production-1202927286/
https://medium.com/@thefocus/virtual-production-101-how-does-it-work-how-can-it-revolutionise-vfx-1c7e80ade0f2
https://www.forbes.com/sites/solrogers/2020/01/29/virtual-production-and-the-future-of-filmmakingan-interview-with-ben-grossman-magnopus/#5afdc01175d4
https://www.indiewire.com/2020/05/the-mandalorian-real-time-virtual-production-saving-hollywood-lockdown-vfx-1202230120/