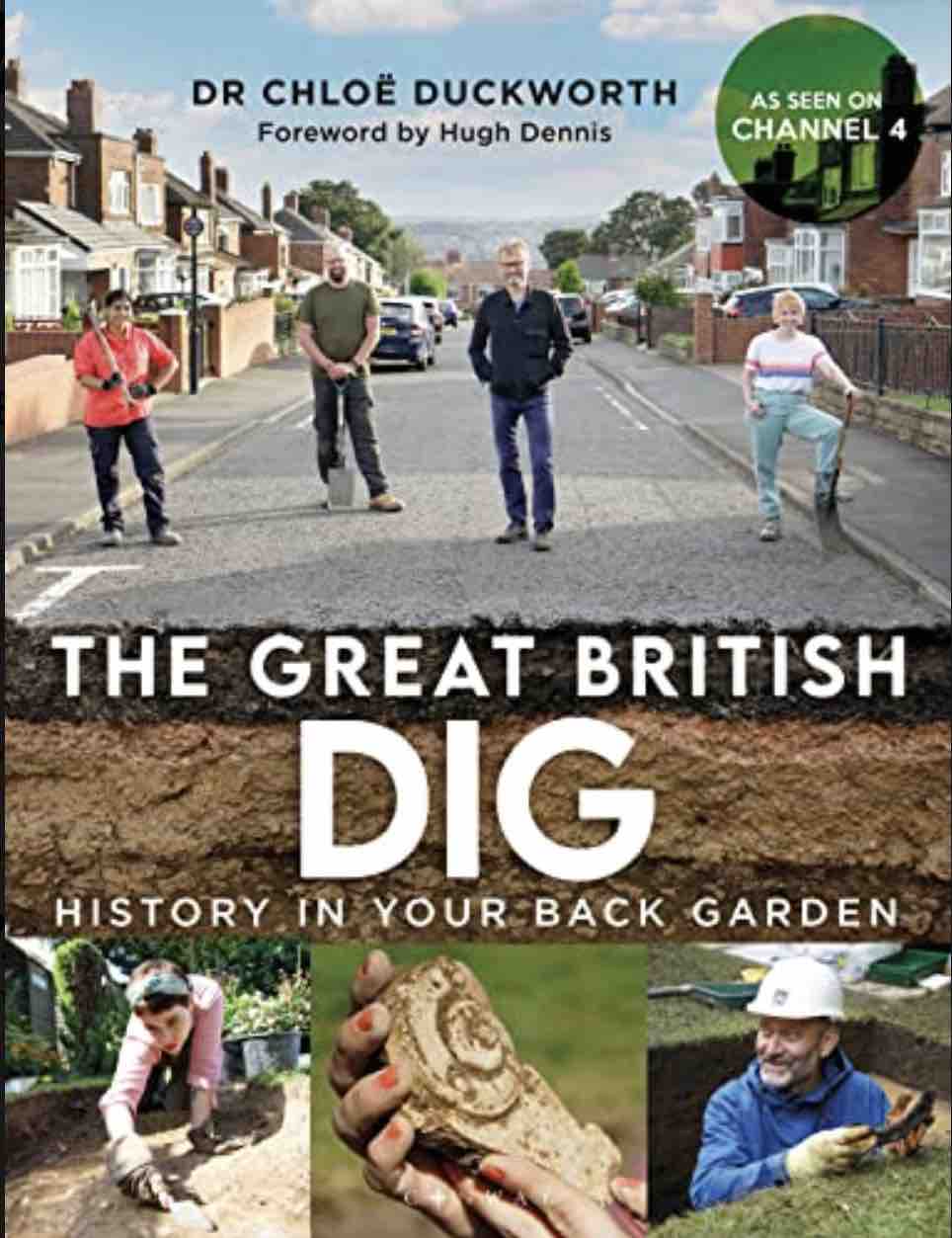 Is it a book? Is it a plane? No, it's a book
You've no doubt seen More4's highest rated show in four years and binge watched both Series 1 and 2 in one sitting.  Imagine if there was a 256 page book that contains EVERYTHING you need to know about archaeology, features all the sites in the series and offers behind the scenes access to what we filmed.
IMAGINE NO MORE.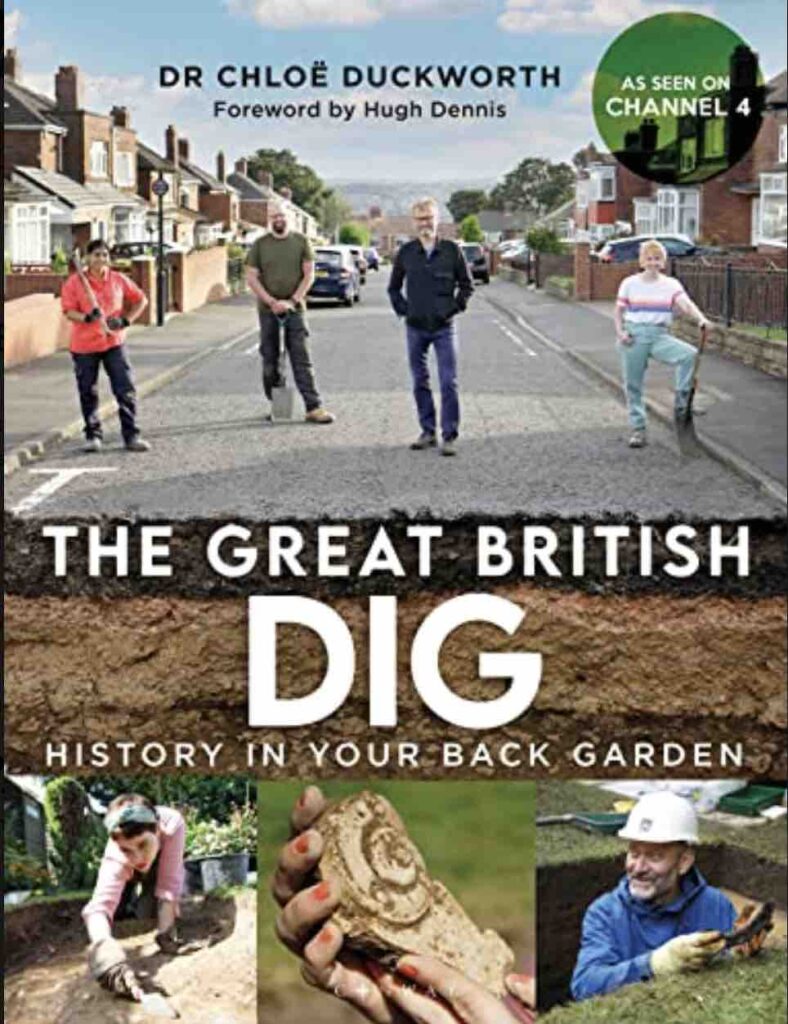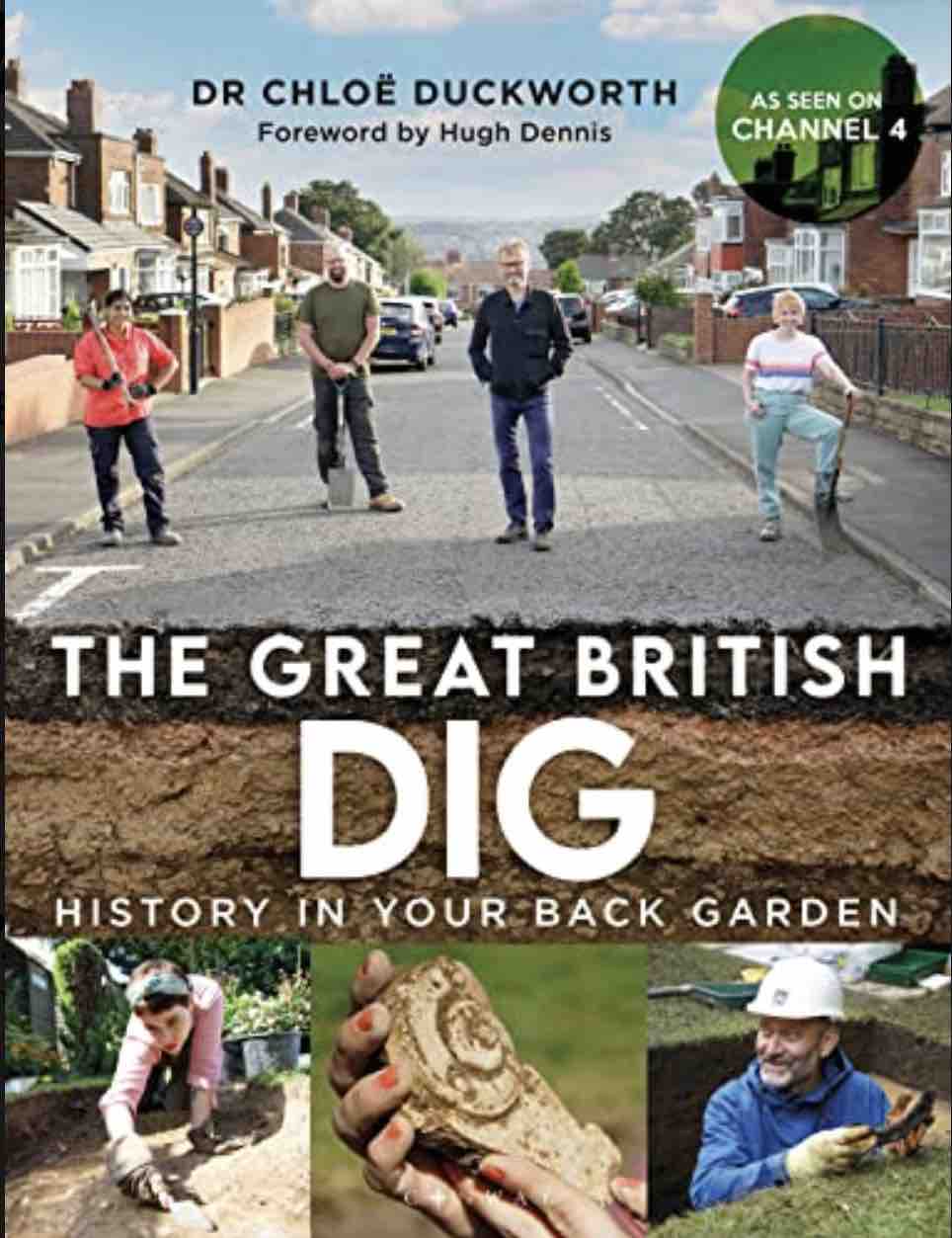 The Great British Dig is new a super glossy, huge book that has words AND pictures in it.  But don't just take our word for it….
A beautiful book, bursting with accounts of archaeological digs, practical information and rich historical context. It will be treasured by fans of history and archaeology. ― Dan Snow, historian and TV presenter
My first brush with the wonderful world of archaeology was, as a child, discovering tiny pieces of pottery in my own back garden. With excavations in gardens all over the UK, this book reveals the astonishing breadth of British archaeology – in a brilliantly accessible way. ― Professor Alice Roberts, anthropologist, author and TV presenter
Available in all good bookshops and here too : https://www.amazon.co.uk/Great-British-Dig-History-Garden/dp/1844866262