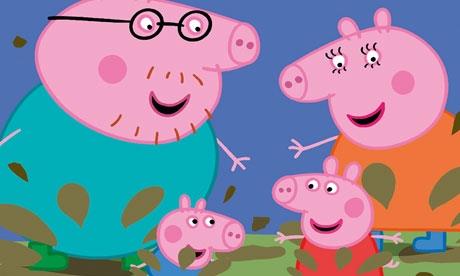 Commercial PSBs must do more to support kids' TV

Written for Broadcast by Steve Wynne – 20 July 2017
Digital Economy Act has been a blessing, but the fight is not over yet
Children's television has been pulled back from the precipice, and we've taken a pause from the erosion of kids' content in the UK.
The passing of the Digital Economy Act was celebrated at the House of Commons last week, where I was fortunate to mingle with the great and the good of three decades of children's TV.
From the tireless enthusiasm of Baroness Floella Benjamin, and Anne Wood, founder of the Save Kids' Content Campaign and creator of Teletubbies, to on-screen legends Pat Sharpe (sans ponytail) and Sophie Ellis-Bextor's mum.
Granting Ofcom new powers to revitalise kids' TV is a huge achievement. It's a sorry state of affairs when ITV has almost given up on children's (a vague wish for a drama is not enough) and Channel 4 pretends that Gogglesprogs is a programme for kids.
It's a crying shame that commercial PSBs have no modern equivalent of Children's Ward, My Parents Are Aliens, Press Gang, The Trap Door or SMTV:Live. Both ITV and C4 should be made to invest in quality children's content.
Ironically, it is Channel 5, the smallest commercial PSB, that has done a decent job supporting UK kids' programming by building its Milkshake! brand – so it's clearly not all about the money.
There are still brilliant British shows. My favourite series growing up was Rentaghost. I watched it again recently; it pales next to Horrible Histories. I loved Button Moon too, but when I find myself watching George Pig crying his eyes out, I know that Peppa Pig is a show that only comes along once in a generation.
The range of content available to kids now is wider, more varied and more accessible than ever before.
My two youngest don't have a clue what a channel is. If they don't like something, they turn it off and decide on something else – and I'd rather that was quality British content than someone unwrapping a toy.
An entire generation shouldn't have to rely on the BBC for this, and nor should producers. Yes, my kids, and the audience we make shows for, will remember Topsy And Tim, The Dumping Ground, Operation Ouch! and Gigglebiz in years to come.
But they are all BBC shows – the same BBC that recently announced £34m in additional spend for children's.
I have no doubt that Baroness Benjamin and her commitment to better children's TV will soon win over Ofcom, and I hope the commercial PSBs see the benefit in producing brilliant children's television for another generation. It's far more important than just making a profit.